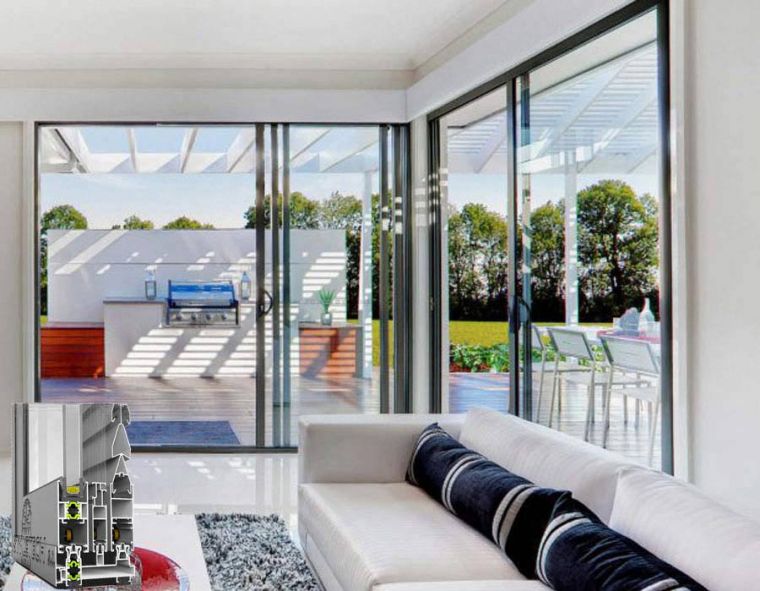 ---
ENERGY SLIDING ETEM 36
---
The ETEM 36 Sliding Heat is a simple rectangular cross section, low in the lower guide height, and specially designed to not create extra protrusions on the floor of the room and replace old windows. With a height of just 75mm and square lines, it allows brightness from the inside to the interior.
However, the pioneering of the sliding ETEM 36 has also excellent features in thermal insulation and waterproofing levels, which make it unique in this category of systems, and for the convenience that can offer to the user.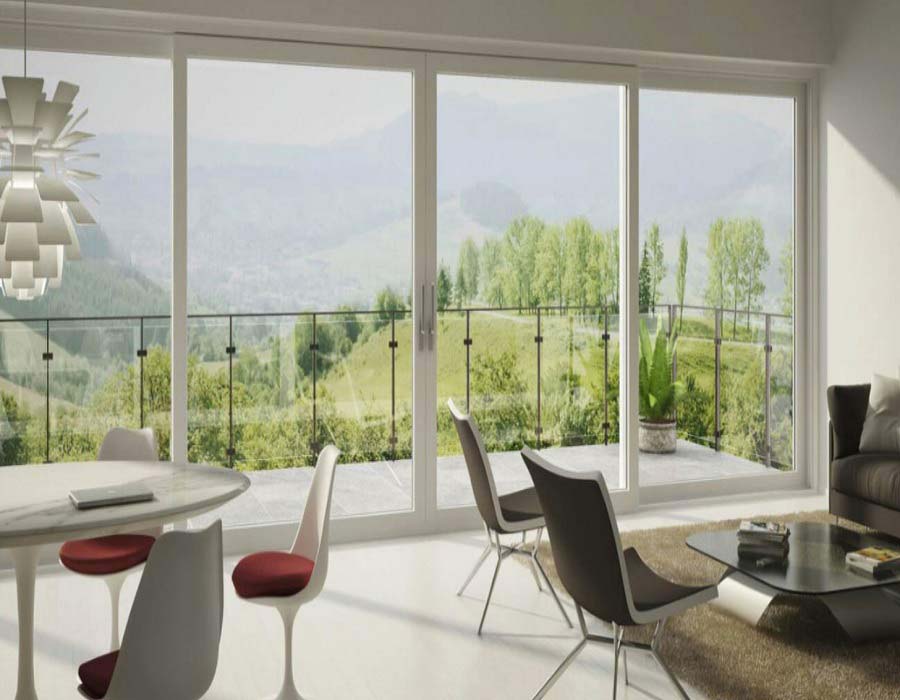 Intelligent sliding system design with the option of placing thermal insulation in a line and the frame on the same vertical axis, with excellent properties in the option with a glazing thickness of up to 24mm and at the bottom the tubular guide with stainless steel cross-sections which helps to rapidly drain the water during intense and persistent weather, are some of the defining points of excellence and features that make this ETEM 36 special.
ETEM 36 was designed and implemented to tackle overall and provide the right solution for the replacement of difficult and old sliding recessed frames and the specificity when they should be applied to the narrow opening existing in the so-called old recessed "tunnel" wall. .
This innovation in the design of the ETEM 36 sliding system is the ability to build a new frame that transcends traditional and dimensions with limitations and compromises in this category by offering a particularly strong, modern aesthetic, robust, functionally flawless and above all typically comparing with the features of much larger systems in terms of size and cost.
Finally, in addition to the excellent features of the ETEM 36 system, there is the option of allowing us to use a lifting mechanism in one or both parts to move the parts, making ETEM 36 an ideal solution for replacing old frames by STYLETECH.
For more product features please register your interest by clicking the button below!
PRODUCTS CHARACTERISTICS:
ETEM 36 SLIDING THERMO
I am interested about that Product
Photos