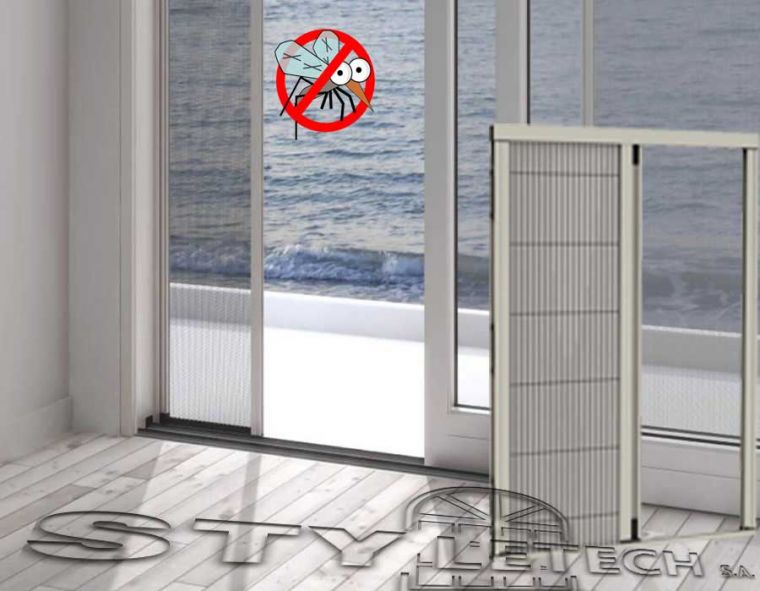 Mosquito nets of all types- plisse
Sietes: vertical, horizontal, plisse, stationary, with motor, for pets, wire ....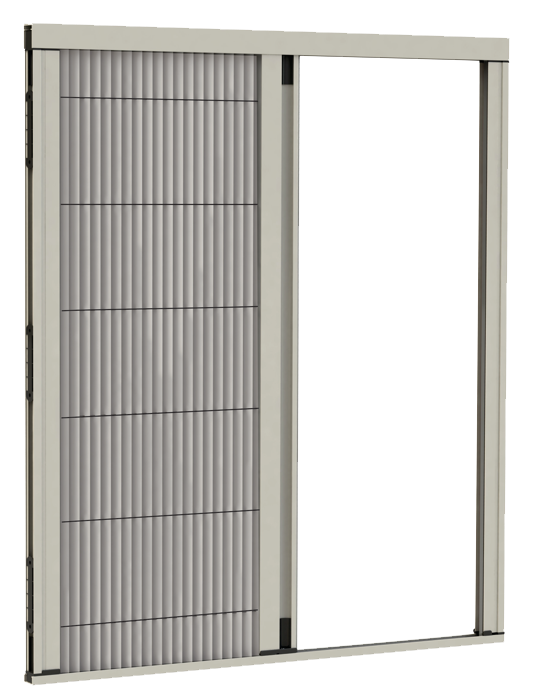 Plisse Screwdriver with no guide for doors and windows
It is a plisse crawler screen with no guide down.
Its fabric is not wrapped in an axis but it folds in a plisse.
It does not collect water and garbage.
The lack of a lower driver makes the passage unhindered.
In summer, mosquito protection is an element you need to have to protect the internal environment from annoying and dangerously contaminated insects.
That's why STYLETECH offers a great variety of mosquito nets to protect all kind of environment and is able to adapt to any door or window and every application area.
You can find the solution best suited to your needs by choosing from simple vertical screens, vertical pleated webs, classic horizontal webs, pleated horizontal webs, horizontal or modular screen systems, or the most cost-effective and practical systems for mosquito nets for windows with magnets.
With STYLETECH, you can count on the quality of the fabric and fabrics used, the ease of mesh installation, the wide availability of sizes and colors for each screen choice. In addition, you can place the mosquito net in your window or door, only by carefully following the assembly instructions on the forms or videos on our YouTube channel.
Browse our catalog and discover all available models. You can buy our products in our major stores and in our partner network in Greece.
We also place webs from ETEM EUROPA REHAU ALOUMINCO IDECO.
For more product features please report interest.
mail: exartimata.ylika.panel.sites@styletech.gr
PRODUCTS CHARACTERISTICS:
mosquitos
I am interested about that Product
Photos