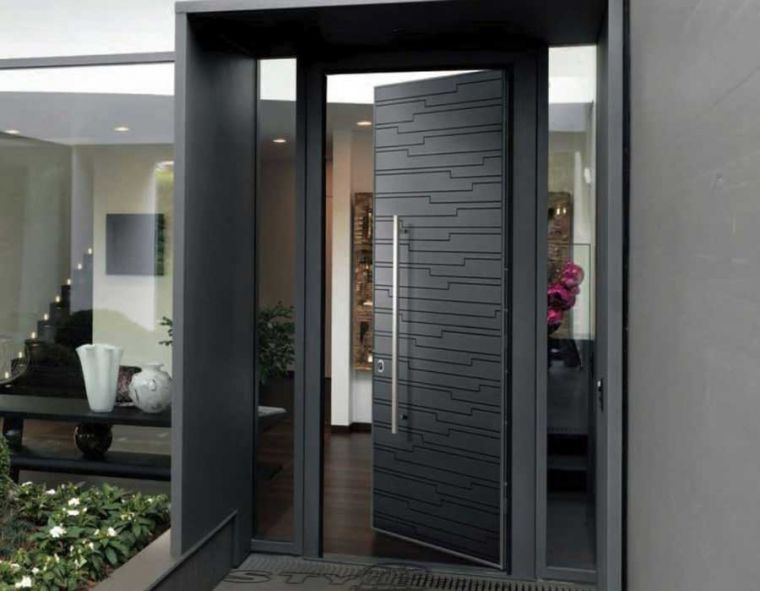 Armored outdoor doors from dierre
Armored door: what features should the doors have.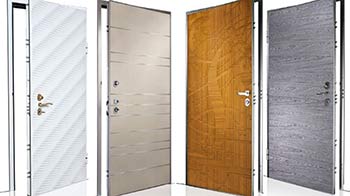 A security door, shielded in fact, must generally be made of steel (a steel door and anchored in the steel frame by means of welded hinges) with a high strength.
The armored dierre that places or STYLETECH in a door is one of the passive protection systems (or mechanical security systems), which are today a natural resistance to the thief's intrusion or any burglar who in order to overcome the obstacle will need more comfort time and specialized difficult tools.
Shielded security doors are distinguished by each class having:
Six resistor classes (RC or WK) are used to classify the anti-interference properties of a mechanical door system. The class defines the degree of resistance that opposes the doors in general and windows in the time-consuming burglary efforts, tools and methods used by the thieves.
RC 1: Components in this category have basic protection against attempts to break through physical violence kicks and tears. The occasional offending attempts to force the door or window with the sole use of force (eg, solving kicks through the shoulders, raising or tearing.) And the average time it takes to achieve the result is about 3 minutes;
RC 2: In this case the thief uses simple tools such as screwdrivers, pins, etc. To open plugs violently. The entry time is about 3 minutes.
RC3: The thief uses another screwdriver and a crowbar to break and force the caps. the break time is 5 minutes.
RC4: In this case, he is a specific offender who also uses percussion and percussion instruments, e.g. straws, wood chips, hammers and a cordless drill and take about 10 minutes.
RC 5: The criminal expert also uses power tools such as. drills, cutting machines and angle grinders with a disc diameter of up to 125 mm. bursting time of about 15 minutes.
RC 6: The criminal expert also uses powerful power tools such as. drills, cutting machines and angle grinders with a disc diameter of up to 250 mm. Break about 20 minutes.
Depending on the end-use of each door (home or security of sensitive locations), it will focus on sufficient strength classes, usually the highest possible, emphasizing that the higher the resistance class and more time and the noise will serve the thief to complete the break .
Endurance classes defined for home use and adequate are 2 - 3 and 4.
Class 2 is recommended for low risk housing category 3 for medium-risk apartments or homes and category 4 for those who want a very high degree of protection.
Today, many armored doors are also energy efficient, ensuring high thermal and acoustic performance thanks to the use of insulating materials.
Additional protection systems:
- placing rails on windows or replacing them.
- installation of opening and breaking detectors on windows and doors;
- application of gate valves.
- metal shutters with locks.
- Fragmented glasses.
- cameras or cameras connected to private security centers;
- theft prevention detectors and related control units.
In addition, the replacement of the armored entrance doors, provided that they are frames that delimit the heated building shell outwards or into unheated rooms and meet the thermal transmitters required to replace the windows, has access to the ecosystem 50 %.
Armored doors with special lock:
Between the security doors it places or STYLETECH with an electronic lock there is ELETTRA DIERRE that does not use the keys but an advanced non-key smart card boot system to manage all the chassis functions.
For more product features please report interest.
mail: exartimata.ylika.panel.sites@styletech.gr
PRODUCTS CHARACTERISTICS:
doors armored
I am interested about that Product
Photos