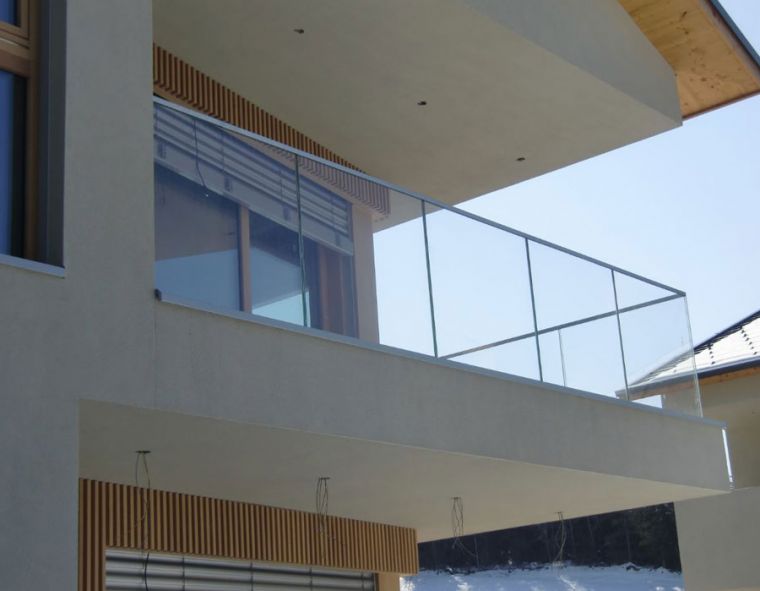 Glass railings for terraces, balconies, fencing ..
The glass railing from Styletech offers you the best choice of railings that can meet all your needs, from the simplest and most classic railings, from stainless steel to modern glass models, both capable of perfectly resisting atmospheric factors.
And with the latest ones that are ideal to give a very nice image to your home or to build a modern exterior or interior look.
Classic glass railings can be made in different ways and materials such as: with stainless steel uprights holding the windows and the upper railing, or with the glass frame fixed directly to the floor with supports, without the use of external structure, for an architectural design idea with minimal profile but extremely effective in terms of stability.
The glass railing will become for you, the distinctive element of your apartment or house, a modern and aristocratic choice that will last over time and with a modern design.
Easily installed, new and replaced, thanks to the assembly kit with detailed instructions, you can select them in different types.
Parapet and glass railings are the best and most modern option for those who want to decorate and secure the balconies of the house and the terrace, a modern and effective proposal a sophisticated look in your home, a unique design tailored to you, taste and your finesse.
Of course, glass railings for exteriors and balconies can be applied and used even indoors, for example as a railing for attics, interior space protectors, but also perfect as stair railings, with a modern look make the environment more pleasant, it takes nothing away from your own vision.
In the following links 1 and link 2 you will find all the designs for your railings!
To find the special railing glass that is right for you, for the level of protection it will have, all you have to do is contact our office staff and request a quote, with the necessary designs and models, in width and height of the railing, simply sending an email, and you will immediately have your own detailed offer.
If you want ready-made glass railings, do the same with the above by order by mail, and in a short time you will receive in your home your assembly kit with all the instructions on how to proceed with the installation.
All our products are CE certified. Our partners are certified with various up-to-date certificates.
Mail: info@styletech.gr
PRODUCTS CHARACTERISTICS:
Steel Structures and Wrought Iron Works.
I am interested about that Product
Photos