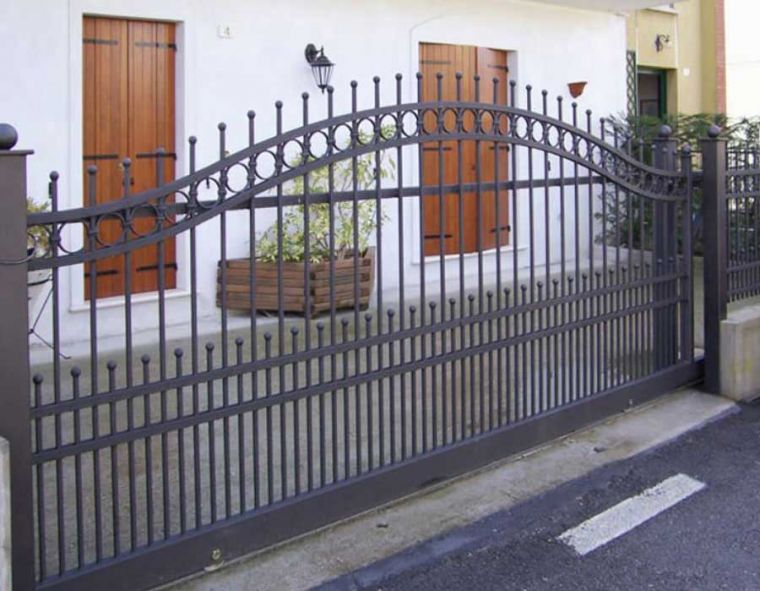 Garage doors and gates, solid fence railing with spears
Gates, garage doors, sliding iron doors ..
The metal elements outside the houses, especially the gates, garage doors, sliding, opening, must be integrated in a way related to the style and design of the buildings.
That's why we at Styletech are intervening, offering each customer a white check, an open plan horizon, helping them to express what their imagination offers them, and studying the right exterior solution for their home.
Simple iron, wrought iron, stainless steel or glass gates, garage doors, sliding and opening iron doors, made according to different types from the most classic to the most modern design.
The options for opening each option are different, with a sliding door, with two doors, sliding, manual or with a motor opening, with the possibility of creating the opening door for pedestrians where needed, recalling the style of each gate separately for each building.
Each of our works is treated in detail, from the quality of the raw materials, to the accuracy of the design, to their realization, which is the real result of the technical ability of our workshop technicians.
We are domestic product manufacturers and our workshop offers the opportunity to create any form of design, or application you want.
Our railings are used both inside and out to design stairs and lofts, and outside to protect balconies and terraces along with fences.
To enrich your home, stairs or balconies with a personal touch, you can, with our help, create the ideal railing just for you.
Classic or modern, safe and functional, our railings represent a style with great charm, able to enhance the beauty of your spaces, with wavy or simple lines.
Needless to say, all of our railings are manufactured and manufactured in full compliance with applicable safety regulations, both in production and installation.
The fences around the building, installed to protect your home, or your company, can be created in any way you want and using all the materials available to us, and from you, for better adaptation to your environment.
Garage fences and doors not only guarantee the safety of the house and buildings in general, but have also over time become an architectural and urban design that represents the quality and elegance that each customer represents.
All our products are CE certified. Our partners are certified with various up-to-date certificates.
Mail: info@styletech.gr
PRODUCTS CHARACTERISTICS:
Steel Structures and Wrought Iron Works.
I am interested about that Product
Photos