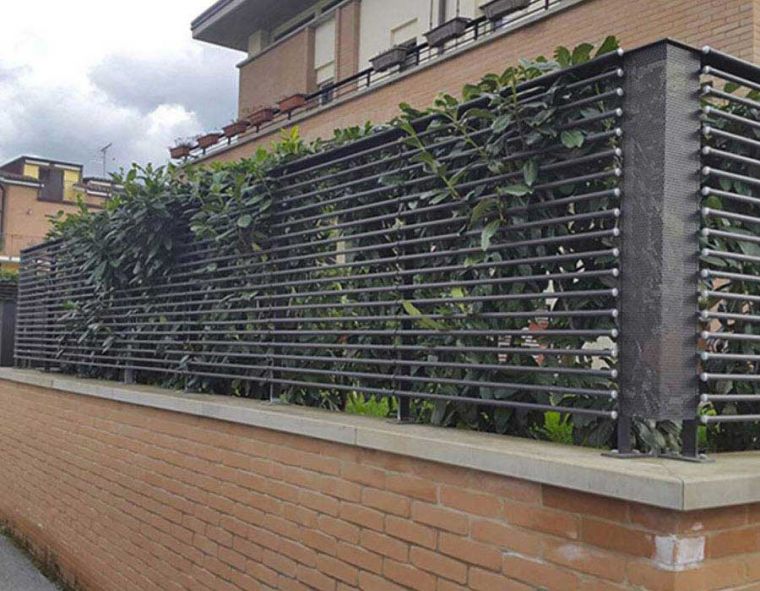 Garage doors, gates, stairs, lofts, metal constructions and fencing rails
Garages, gates, stairs, lofts, metal structures and fences
STYLETECH, over decades of work as a manufacturer of frames and more, is increasingly specialized in the production of safety grills, shutters, folding safety rails, gates, garage doors and other constructions.
STYLETECH realizes the need to produce reliable, high quality, stainless steel and anti-corrosion structures to ensure maximum security, and give you the opportunity to live your home in complete relaxation.
The wide variety, style and robustness of a right choice of security systems, in traditional even in stylish modern environments.
And with our joinery, they add value and security to your home!
What are the technical characteristics of our constructions?
Our protective railings are made of solid iron.
The sections are round or squares of different sizes (12/14/16/18 etc.).
Equipped with anti-corrosion protective materials.
The locks are the latest generation with a European triple lock system.
Wall anchoring is done using two-component resins.
STYLETECH for 30 years is a manufacturer of railings and security systems, for iron and stainless steel windows and doors, even on special orders, always at factory prices!
Ask us about the systems you are interested in, get a quote and free inspection, and check the difference for yourself with other suggestions!
Unique flexibility of applications, in a wide variety of colors and structures and delivery on time.
At Styletech.sa that we create we build it as Germans, we love it as Greeks.
Mail: info@styletech.gr
PRODUCTS CHARACTERISTICS:
Steel Structures and Wrought Iron Works.
I am interested about that Product
Photos