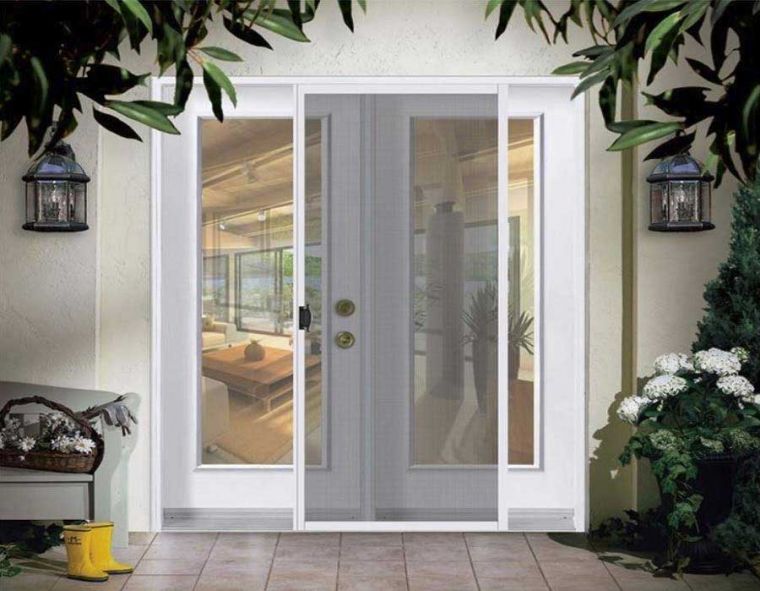 New production line in different screen systems.
Sideways single and two-leaf, towed mosquito nets at exclusive prices!
Customized aluminum slides, mosquito nets with side aluminum profiles, single and dual drive, in single or integrated scroll wheel.
Ideal for verandahs or dimmable windows, these mosquito systems are available in the version with or without a driver.
In the presence of pets, select the "Pet Screen", reinforced and scratch resistant, with a specially selected cloth, and with various strength properties.
And in a ready kit, for a further discount, and assemble your own in a few steps.
Inside the box you will find all the accessories and instructions that will allow you to easily assemble the STYLETECH Anti-theft System on all models.
The price of mosquito net, on the internet includes an extra 10% discount, and includes VAT and square meter.
Minimum charge of 2 square meters.
New production line in different screen systems.
The line of lines, is dedicated to those who love simplicity.
They are frames with mosquito nets, as used once and as many continue to ask, as taste, savings and practicality.
A classic line that STYLETECH wanted to interpret with innovative and quality materials to make them always moving with time.
Functionality and ergonomics in unique anti-mosquito systems.
The sliding net of mosquitoes gives your windows a touch of aesthetics.
It is a comfortable solution that will allow you to enjoy the fresh air, and keep the pollution away.
Distinct and weather-resistant, they are an insurmountable barrier for insects of all kinds, pollen and pollution.
Now open your windows without fear.
Suitable for large surfaces, dragged mosquito nets are easy to handle, and can be made of one or more leaves.
Ideal for terraces and patios, they are also recommended for small balconies.
The frame allows it to open and close for larger space.
The glass fiber mesh (pattern) makes the mosquito nets sliding particularly strong in areas with strong air.
Customize your model.
Your customized mosquito net is possible thanks to the innovative STYLETECH platform.
Once you've indicated the metrics, select the category, and customize the mosquito net by choosing the color best suited to your windows, thanks to an interface available in the site.
A perfect installation will be possible by giving the measurements of a few millimeters of tolerance.
A convenience to fewer, however it has the advantages in more:
a great sense of protection and insect safety and greater network robustness.
Even in the presence of strong winds, in mosquito nets on the special line, it is impossible for the fabric to come out of the driver, but if it does, repositioning is a very easy task.
Minimum costs, for a perfect result.
If you do not have special needs, if you live in the countryside or in areas subject to severe climatic changes, if you plan to install the screen system in areas of the house with low traffic, then the special screen line may be the ideal solution.
Because they are indestructible models, which are cheap and require very limited maintenance.
The different types of antiseptic kits available from STYLETECH are:
Fixed screen
It has an aluminum or wood frame on which to place the fabric of the screen.
It is suitable for small openings.
It is fitted with magnet brackets or plastic brackets.
Opening screen (door)
It is mainly found in door form.
It consists of the frame and the opening sheet.
The frame and sheet are made of either aluminum or wood.
Sieve roller for vertical or horizontal movement
It is the most used type of sieve.
Use mainly in open construction and rarely in sliding doors.
The manual form has a return spring.
The electric motor of the screen has an electric motor that you can control either wired or wireless.
Plisse window vertical movement
Its frame is made of solid '' P '' shaped aluminum.
Its fabric is not wrapped in an axis but it folds in a plisse.
This sieve has less visibility but more robustness.
Plisse Screwdriver with no guide for doors and windows
It is a plisse crawler screen with no guide down.
Its fabric is not wrapped in an axis but it folds in a plisse.
It does not collect water and garbage.
The lack of a lower driver makes the passage unhindered.
Plisse horizontal drive with low guide
Its fabric is not wrapped in an axis but it folds in a plisse.
The plisse type horizontal grid is primarily an option for balcony doors.
Screw Roller horizontal driver without driver
It is a blend of classic horizontal grid and plisse with no guide but with track.
Horizontal slider slider
It consists of one or two aluminum panels, single or double leaf respectively.
Rollers are placed at the bottom of each frame to move it.
Such sieve types are usually incorporated into more general types of constructions.
Seta superlative in the half opening of the frame
It can be used in door and window openings.
It is characterized by a slim profile ideal for space-limited cases.
It can be manufactured up to 4 sheets with rollers at the bottom.
The choice is yours, and we will be glad to be ours or your choice.
mail: exartimata.ylika.panel.sites@styletech.gr
PRODUCTS CHARACTERISTICS:
mosquitos
I am interested about that Product
Photos