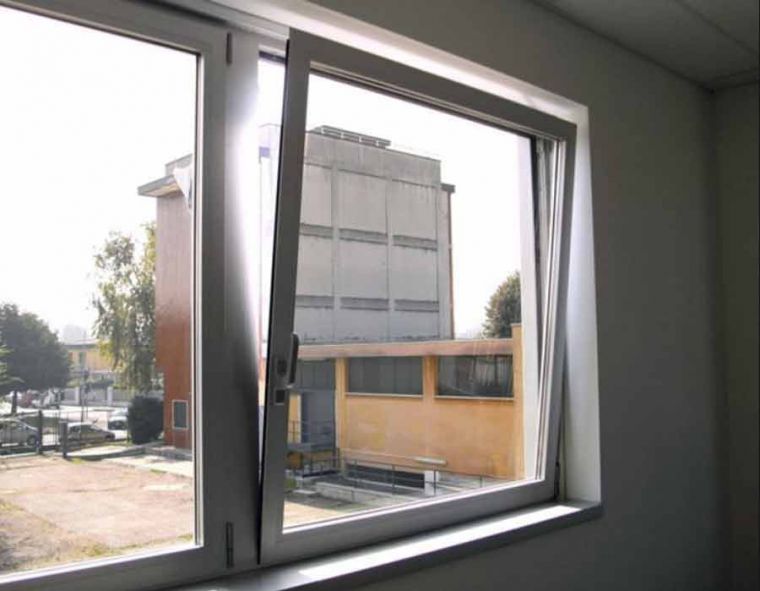 The 550, series is a evolution of the EUROPA 530 series
The line
The absolute combination of classical lines, perfect finishing and the ultimate functionality of the EUROPA 500 Series with the cutting-edge technology of the Thermal Breakdown.
For every open frame, in a wide variety of architectural designs, it meets the toughest requirements and keeps your space at ideal temperature, even in the most extreme climatic conditions.
technical description
The "EUROPA 550" series is a complete heat-shrinkable system, which is an evolution of the EUROPA 530 series.
This system provides high levels of thermal insulation and sound insulation in buildings due to the low Thermal Permeability Coefficient (K).
The Coefficient (K) was greatly improved by the use of the new polyamides (19 mm in length, which also made it possible to place double glazing up to 42 mm thick, as well as the new rubber seals made of expanded E.P.D.M.
The new tires have the footprint "EUROPA" and are snap-fitted giving the advantage of replacing whenever necessary.
From a structural point of view, door leaves and windows have become more robust in the construction by installing the new fitting (extra angle of attachment).
The new "EUROPA 550" series uses the same fittings (hinges, hinges etc.) as well as the same presser with the "EUROPA 530" series, and can perfectly cover any type of thermally cut door frame, also giving it excellent aesthetics.
TECHNICAL CHARACTERISTICS OF THE SYSTEM
Series: EUROPA 550
Material: Al Mg Si 0.5 F22
Dimensional tolerances according to: DIN 17615-3
Classification: Water tightness E3, Air tightness A3, Resistance to air V2A, Thermal permeability K = 2,48w / m2 * k and weighted sound insulation index La = 37dB.
Thermal interruption: It is carried out with two continuous 19 mm polyamide lamellas with reinforced glass fibers (POLYAMIDE 6FG).
Glass application: With normal or curved slit cut into 45 mm.
Crystal thickness: Various depending on the profiles and the lath used.
Basic dimensions of the system:
Cassette: 55 mm or 65 mm wide and 50 mm high.
Sheet: 55 or 63 mm wide and 72.2 mm or 99 mm high.
Scotch perimeter: Between 5mm and 5mm.
Scotland central: between frame and leaf 5 mm.
Wings towards the glass: 22 mm with roundness.
Joint cover flaps: 22 mm or 40 mm, rounded.
Use:
The system permits the construction of windows and doors with thermal break with one or more sheets.
It has a complete range of components that allow constructions such as opening, pivoting, reclining, projection and others.
Mail: sales.alouminioum@styletech.gr
I am interested about that Product
Photos