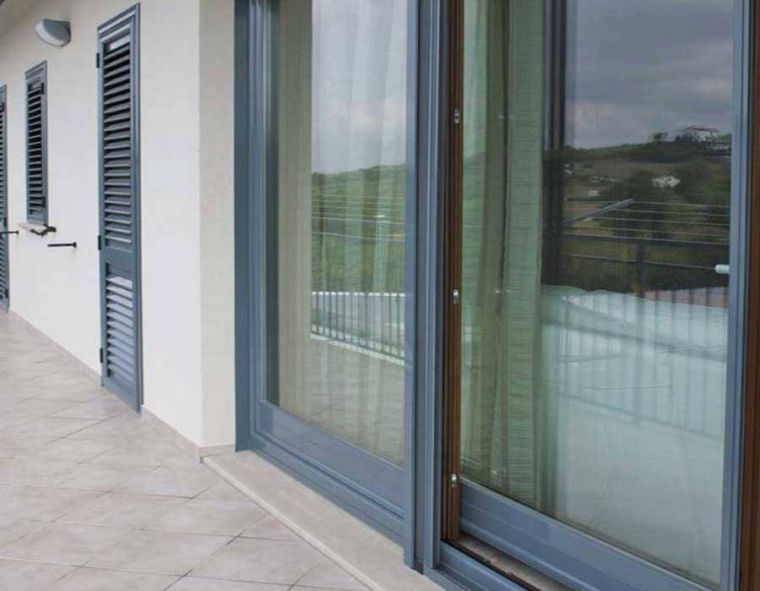 EUROPA 100" is a sliding system
The reliable solution suitable for the construction of small-sized frames.
It combines flexibility and economy in construction, with ultimate functionality and flawless finishing.
technical description
"EUROPA 100" is a sliding system that is suitable for the construction of sliding and recessed frames.
The profile of the series, which, in combination with certain profiles of the "EUROPA 2000" series, meets any construction requirements.
The series has two leaf sizes, one small and one large and two types of guides, both low and tubular.
Still:
It allows the manufacturer to use the same driver (low-tubular) perimeter cutting at 45 °, as well as using two different guides, using the low at the top and bottom and different side by cutting them 90 °.
It uses single and double 27mm diameter rollers.
It accepts single or multiple lock locks for greater security and screw-fittings to improve aesthetics.
It provides the possibility of placing glass panes up to 22mm thick.
There is also a full range of accessories available from PROFIL ACCESSORIES to affiliate dealers.
TECHNICAL CHARACTERISTICS OF THE SYSTEM
Material: Al Mg Si 0.5 F22.
Dimensional tolerances according to: EN 12020-2.
Type: Waterproof, Airtight.
Crystal Thickness: Accepts glazing up to 22mm thick.
Basic dimensions of the system: Glass-shutter sheet: 33mm wide and 69.4mm high and 78.9mm high.
Mesh panel: 26.2mm wide and 68.7mm high.
Double Guide: 81.4mm wide and 31mm high.
Triple Guide: 108.8mm wide and 31mm high.
The leaf scroll centers in the double driver are 41mm.
The scroll centers in the triple driver are 34.2mm.
The driver's head has a circular cross-section and a width of 11mm. The leaf clearance between the heads in the rolling guides is 16mm.
Use:
The system allows for the construction of sliding windows such as ladders or recesses, etc.
It has a complete range of components that perfectly cover all constructions.
Mail :iron.works@styletech.gr
I am interested about that Product
Photos