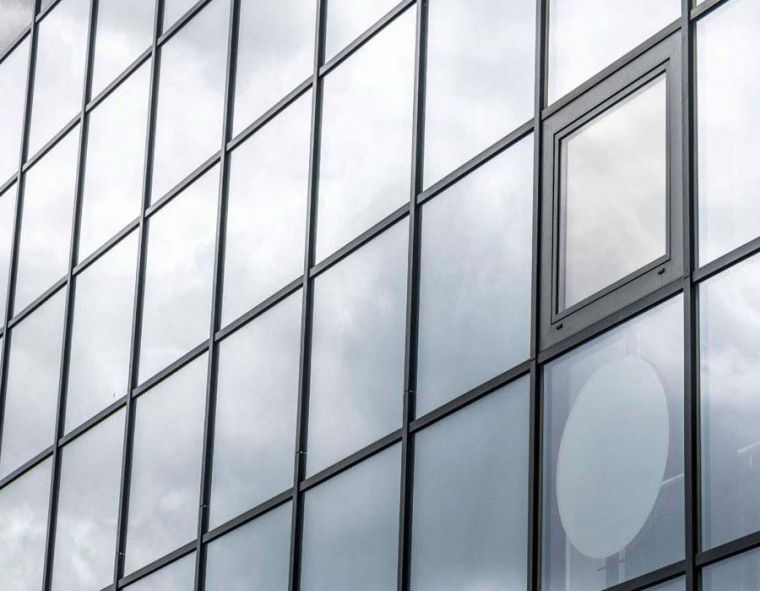 ---
Aluminum glazing from ETEM
---
The ETEM-8000 Yperion "sophisticated" glazing system is one of the most sophisticated glazing systems released in the Greek market in 2002. It is a standard glazing system that successfully meets any architectural and construction requirement.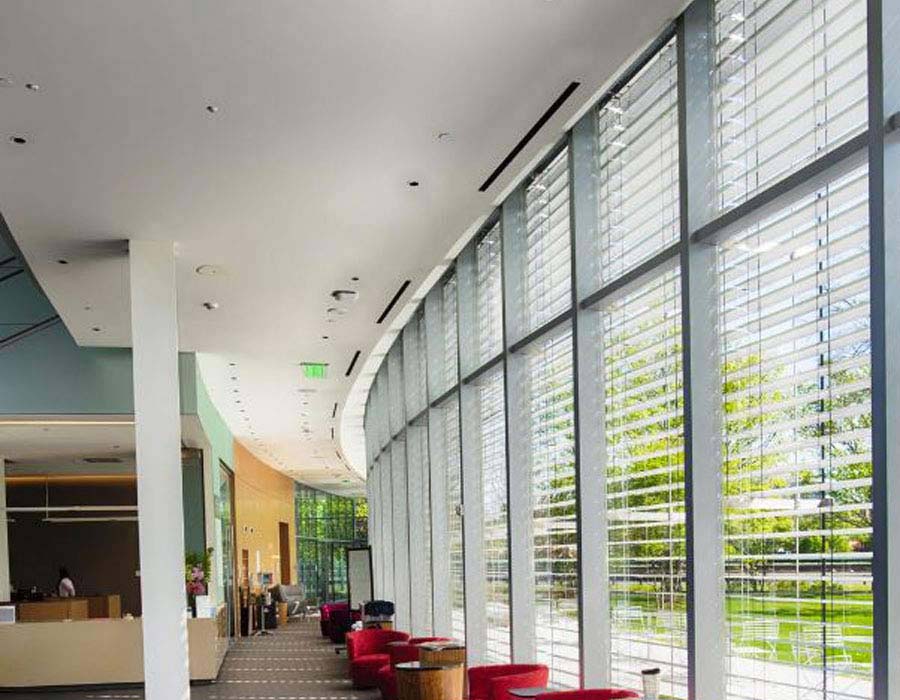 Designed based on modern concepts of functionality of structures, it is a thermal and sound insulating series. It is the most reliable option and therefore attracts the preference of large project developers. It has been applied to the facades of buildings, shopping malls, stations and airports.
It is a 2.5 year research product incorporating all the energy building know-how and 35 years of experience.
It has been designed and designed to successfully meet the most stringent standards worldwide, but also to provide solutions to any complex exterior aesthetic form of a professional building.
The new system is suitable for complex constructions such as:
patios, corner constructions, domes, pyramids, domes and curved constructions.
It has four external formats:
four sides with lid horizontal with lid - vertically structural horizontal structural - vertically with lid four sides structural.
An example of the implementation of the system is the new building of the Paleo Faliro Municipal and Cultural Center.
The ETEM -8000 HYPERION system offers:
solution to all building and technological requirements, increased earthquake protection, increased thermal insulation, the ability to meet different aesthetic and morphological requirements, such as conventional lid construction, structural glazing, structural glazing Thermo, structural glazing with restraint, semi structural glazing, semi structural glazing Thermo, optimum waterproofing due to the special internal hydrogels, the possibility of different coloration inside, the possibility of electrostatic paint in any color RAL, special paints of imitation wood and other paints tissue processing - anodizing, and finally a wide variety of components and mechanisms.
Maximum dimensions of open frame width 1.25 m X 1.87 m height.
Maximum fixed frame dimensions.
Width 1.5 m X 2.5 m height Glazing thickness from 22 to 40 mm.
The "modern" ETEM-85 TITAN system is the most sophisticated glazing system introduced in the Greek market.
The certifications it has achieved after testing in certified laboratories, with European and American specifications, rank the system at the top of the glazing.
Finally, it enables CE marking without any particular problems or difficulties.
The ETEM-85 TITAN system offers:
solutions to all new architectural applications, the ability to collaborate with modern materials (photovoltaic, Etalbond composite panels, etc.) for the construction of the entire outer shell of the building, excellent thermal insulation properties, ideal waterproofness and air tightness, air use hardware that ensures optimum quality and cost, a wide variety of certified components and special mechanisms, all necessary elements so that the glazing can be marked with the CE mark, possible HLA electrostatic paint in any shade RAL, special woodgrain patterns and other surface treatments - anodizing.
Maximum dimensions of opening frame width 2 m X 2 m height
Maximum fixed frame dimensions
Width 2 m X 2.5 m height Glazing thickness From 20 to 52 mm.
In recent years, the application of glass paneling has been a key building block in office buildings with large surfaces, giving particular aesthetics and brightness to the spaces.
Glazing as construction is durable and does not require any special maintenance.
The materials used do not impose an extra burden on the building.
It allows the architect to use profiles with minimal aluminum surface at all, giving the visual feel of a uniform glazing surface.
The design of the surfaces can be flat, sloping, circular or follow the basic building blocks.
For ventilation of spaces, projected frames with aluminum mechanism or frames of various types are installed.
As a construction they have excellent mechanical, thermodynamic, acoustic behavior and can work in harmony with other materials such as aluminum (etalbond), marble & granite etc.
Last but not least, all the excellent features of the glass panels make ETEM carpeting an ideal solution for the investment of buildings by STYLETECH.
For more product features please register your interest by clicking the button below!
PRODUCTS CHARACTERISTICS:
ETEM 90
I am interested about that Product
Photos