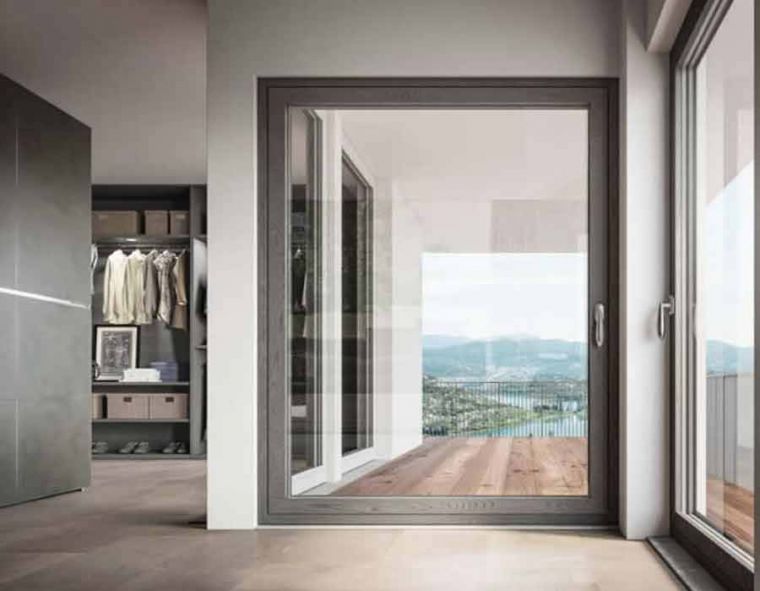 The "EUROPA 2500" series is a new thermal insulator
The "EUROPA 2500" series is a new high-performance sliding thermal system with an exterior design similar to the "EUROPA 2500" series.
The special and innovative feature of "EUROPA 2550" is the dual choice of scroll mechanism: roller with single rollers and brushes on the sheet or a sliding mechanism and sheet rubbers for better sealing.
technical description
The "EUROPA 2550" series is a new high-performance sliding thermal system with a design similar to the "EUROPA 2500" series.
Designed to create sliding frames offering absolute insulation from every sound and temperature, emphasizing contemporary aesthetics and functionality.
Accepts the new "GIESSE" dual-choice "GOS-S" mechanism using the same system profiles.
The manufacturer can initially choose the simple rollers (with 45 Kgr / wheel) and place the brushes or the hoist (for a maximum weight of 200 Kgr) on the sheet and place the tires on the sheet.
The rollers slide on the driver's stainless steel plate to create a straight, straight and easy movement of the sheets.
With the above dual choice we can cover every construction requirement from conventional to uplifting, offering the end consumer the ideal solution.
As EUROPA 2500 works with EUROPA 5000, EUROPA 2550 is designed to work with the EUROPA 5500 and create harmony when it is in the same space.
The profiles are processed in the PIEJA specially designed press 2550.
There is also a full range of accessories available from "PROFIL ACCESSORIES A.B.E" to dealers.
TECHNICAL CHARACTERISTICS OF THE SYSTEM
SERIES: EUROPA 250
MATERIAL: Al Mg Si-0.5 F22
TOLERANCES OF DIMENSIONS ACCORDING TO: EN 12020-2
CLASSIFICATION: Waterproof, Airtight.
PAINT OF CRYSTAL: Accepts glass panes up to 25mm thick.
Basic dimensions of the system
Mosquito - glass sheet: Width 50mm with height 89mm.
Sieve sheet: 38mm wide with 86.7mm height.
Inside hook simple and with handle: Width 47mm with depth 69.1mm small, and 107.3mm large.
Outer hook: Width 47mm with depth 70mm.
Double Guide: Width 128.8-136.7mm with height 50mm.
Triple Guide: Width 156.1-164mm with height 50mm.
The leaf scroll centers are 72.7mm, while 54.4 and 45.6mm in the (window-shutter).
The heads of the guides have a slot to receive an inox plate. The bottom gap is 31.4mm.
USE:
The system allows the construction of sliding windows, such as superimposed or recessed, with two rolling options, conventional rollers or hoists.
It has a complete range of accessories, which perfectly cover all constructions
Mail: sales.alouminioum@styletech.gr
I am interested about that Product
Photos