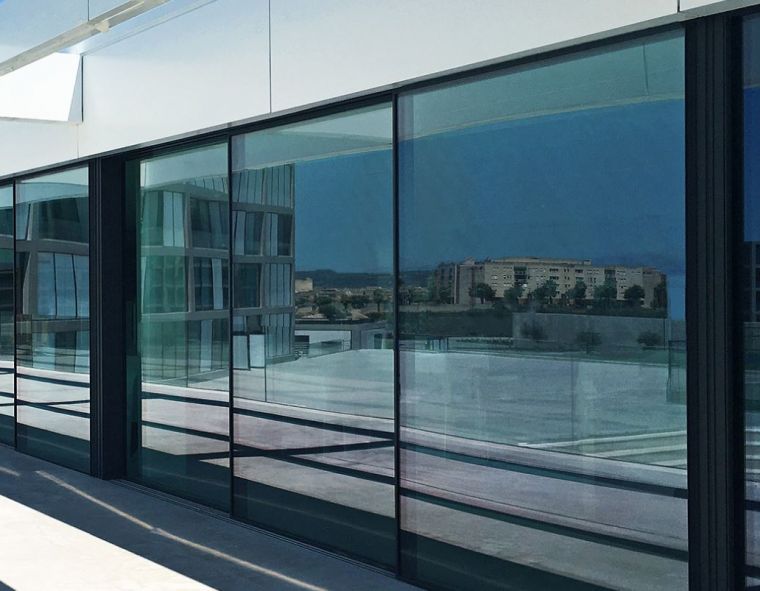 HYLINE - The brand
IN HYLINE, THE FOCUS IS IN GLASS AND WHAT WE SEE THROUGH IT. EACH HYLINE ALUMINUM FRAME IS UNIQUE AND TOTALLY CUSTOMIZABLE.
HY INV
HY INV IS TO ALLOW THE COMPLETE DISAPPEARANCE OF THE ALUMINUM STRUCTURE AS IF IT HAD BEEN FORGOTTEN.
HYLINE SLIM
SUITABLE FOR BUILDINGS IN WARM AND TROPICAL COUNTRIES
This is a range suitable for climates where the acoustic and thermal insulation are not fundamental. Due to its characteristics of reduced profile, it's the most appropriate for buildings in warm and tropical countries.
HYLINE 30
ONE SYSTEM, SEVERAL POSSIBILITIES.
The HYLINE 30 system is a new sliding system that allows maximum brightness, elegance and excellent thermal and acoustic behavior. This system allows the inclusion of shutters and fly screens.
HYLINE 40
IDEAL FOR OUTDOORS
This range is mainly suitable for outdoor use. It offers excellent thermal, acoustic and tightness performances. With absolute elegance, the frame disappears, thanks to its central mullion of 18mm - the thinnest on the market - and its rim with integrated floor that hides itself fully on the ground.
HYLINE 50
A QUALITY SYSTEM
This series is used for outdoor use and has the singularity to allow a unique acoustic and thermal insulation. The acoustic and thermal results obtained with this range are the highest of all our products. The HYLINE 50 range is perfect for Nordic and cold climates, providing high comfort and secure environments.
HYLINE PI
DETAILS MAKE A DIFFERENCE
This range is suitable for outdoor use and turns the act of opening a door into something glamorous. In this system, the sash rotates around a vertical axis - the pivot - instead of using traditional hinges, thus having as advantages the appearance of a great view, as well as a smooth and silent opening, without any visible hardware.
HYLINE GUI
INDOOR AND OUTDOOR PASSAGES
This system offers a maximum free space of "unobstructed view", with the same quality and aesthetics of the other HYLINE ranges. The HYLINE GUI system can slide upwards or downwards, completely disappearing. It's a system that allows you to create wide indoor and outdoor passages without any obstacles.
01
COMFORT
Perfectly balanced mobile sheets, whether power or manually driven.
02
ADJUSTMENT
Apart from being remarkably refined, the HY GUI system is extremly versatile in its configuration possibilities.
03
PERFORMANCE
Few are the systems in the market able to automatically open glass panels with up to 1200kg as the HY GUI.
I am interested about that Product
Photos