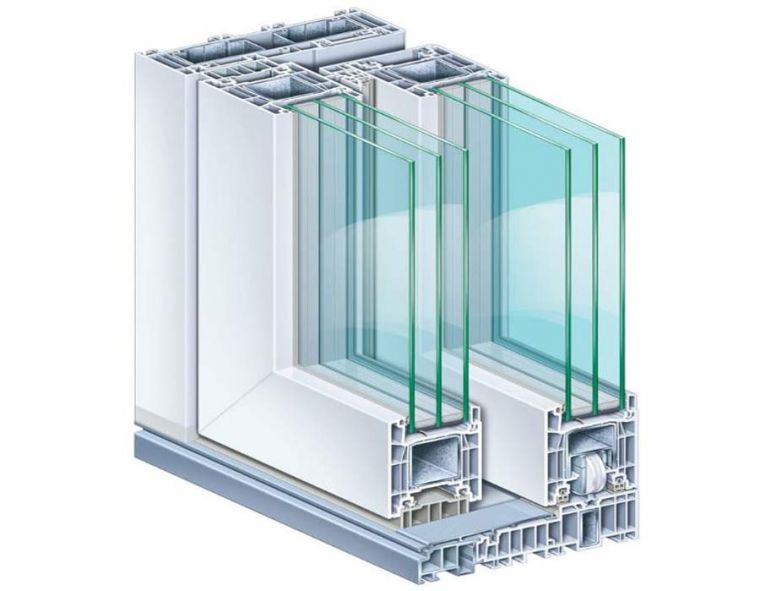 KÖMMERLING Sliding PremiDoor 76 - looking for a new sense of comfort and living.
Get to know your dream of bright and illuminated living spaces. with its innovative lift and slide system, the PremiDoor 76 can be lift-slide products up to 6.50 meters wide and 2.60 meters high.
Whether it's a green garden or an urban skyline, with PremiDoor 76 you can bring the outside world to your environment thanks to the large glass surfaces.
This modern barrier-free system is further enhanced by excellent handling and thermal insulation.
Whether it's a new build or a refurbishment: the PremiDoor 76 offers the perfect solution. Get a new freedom for your home.
Designed with five chambers and a reduced depth of 179 mm, the PremiDoor 76 is perfect for renovations.
Glazing is possible up to 50 mm thick. A high light passage is ensured by thin optical lines: 65 mm on the flap, 100 mm on the frame and 103 mm on the center mount.
Even the standard version of this new development has a mean Uf 1.4 W / (m²K), among the best of its kind for sliding lifts.
The basic range also includes a fully accessible backyard system.
The system is designed as a simple and cost-effective solution for all security needs, with up to RC2 durability.
PremiDoor 76 comes in classic white, wood-based coatings, plain or metallic coatings.
This system also represents an example from an ecological point of view - The KÖMMERLING brand was the first major manufacturer in the world to produce profiles not only of recycled PVC-KÖMMERLING in virgin windows but also of eco-friendly PVC with "green" calcium and solid stabilizers.
This means that even those who use KÖMMERLING products work to protect the environment.
Maximum height 2.60 m.
Glass up to 50 mm.
Excellent thermal insulation for Uf 1.4 W / (m2K) medium.
Resistance class up to RC2.
Barrier-free barrier.
Greater light passage with reduced leaf profile.
PRODUCTS CHARACTERISTICS:
frames Styletech
I am interested about that Product