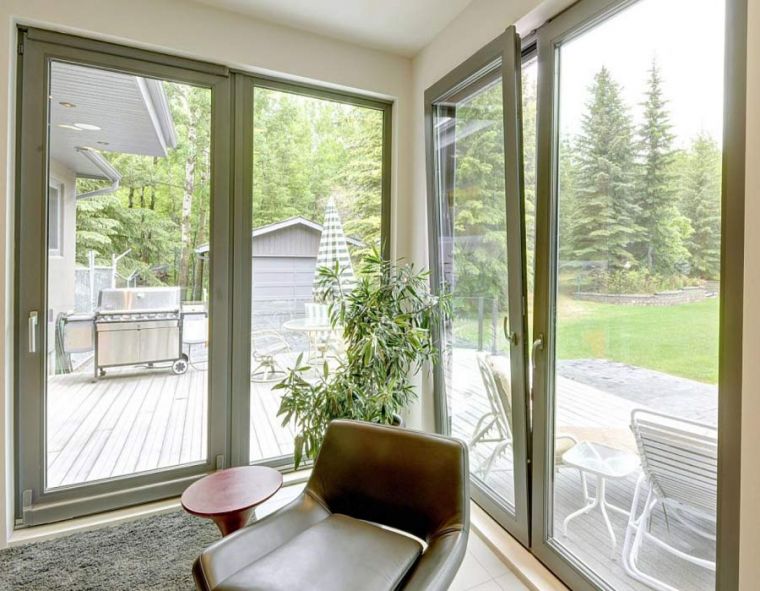 Perimeter Roto Alu NT
Modern design combined with Roto's extensive know-how and decades of experience has resulted in a system of mechanisms that prioritize safety and impeccable operation and with a 10-year guarantee that effectively covers both modern architectural requirements and operational needs.
Camera Roto Alu T 540 mechanism
The leading mechanism of the opening - reclining aluminum frames of the European market. The result of Roto's extensive know-how and innovative design is a reference point for modern aluminum window frames. Some of the special features that characterize it:
-Easy and fast installation.
-The ideal location of the hinge mounting screws ensures fast and therefore economical mounting of the mechanisms.
-The existence of a few components ensures easy management of the mechanism.
-For leaf weight up to 130 kg.
- Very fast fitting.
- High aesthetics. The hinges are past the leaf.
- Ability to side and height adjustment with allen without requiring the sheet to come out.
-The same accessories for right and left opening.
-Ability to meet even the highest security requirements up to Level 4 (WK4).
Camera Roto Alu T 300 mechanism
The T 300 is Roto's new proposal for camera europea mechanisms designed to meet the demands of the markets of Southern European countries, which for architectural reasons do not require large and consequently heavy frames. Key features of the new mechanism are its complete reliability and known ROTO quality at a very competitive price. The program of the new mechanism includes applications for opening-reclining, open-only, skylights, etc.
Heavy Duty - Camera Mechanism - ALU T 540 200-300 kg
Many of the modern buildings often have large openings and therefore very heavy frames. In this challenge, Roto has the ideal and reliable answer with the unique system on the Alu T540 200/300 Kg line.
I am interested about that Product