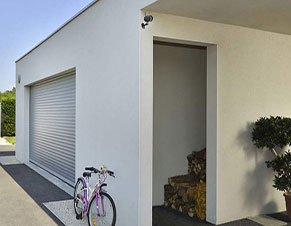 Smart House Camera
Protect your home
It is reassuring to know that you can check what is happening inside or outside your home at any time, wherever you are. Image capture is turned on either when prompted or when motion, opening or smoke is detected. Images are stored on a secure server for private and secure access.
Basic features
Security
Enable logging (locally on MicroSD card) with motion detection function
Update by mail and/or push notification
Access history of app recordings
2-way audio to listen and talk wherever we are
-a quick installation
Your home from your cell phone and get rid of all your concerns!
New series of IP cameras
Download Somfy Visidom on your mobile, from play store (android) or app store (ios). The cameras are also compatible with Somfy's TaHoma device.
Installation without wires, direct wifi
Settings within the application, without the use of a PC
The easy-to-use smartphone application simplifies image quality usage
High Definition High Definition (1280 × 720)
Includes 8gb MicroSD card for quick & easy management
Ability to watch even in the dark
Innovation, services, guarantee ...
It offers much more than a simple camera!
Embedded Intelligence
• - The camera with radio technology adds a touch of intelligence to your home!
• - Once the first product is installed, everything can be changed.
• - Add a remote or an automatic unit to sync with other Somfy products
• Install the TaHoma device to manage your home through a computer, tablet or smartphone and more.
The best thing technology can offer
- Somfy cameras are equipped with the latest technology: io-homecontrol®.
• - These devices are even safer with reliable radio technology.
• - Send you information so you can control what's going on without having to move.
• - They are used by larger homeowners for maximum compatibility.
The warranty you have from an international company
• - The products are designed in France at a Research and Development Center which is a pioneer in innovation.
• - The products have been tested and tested and meet the most stringent criteria to guarantee quality, performance and life expectancy.
• - They meet the strictest market security standards.