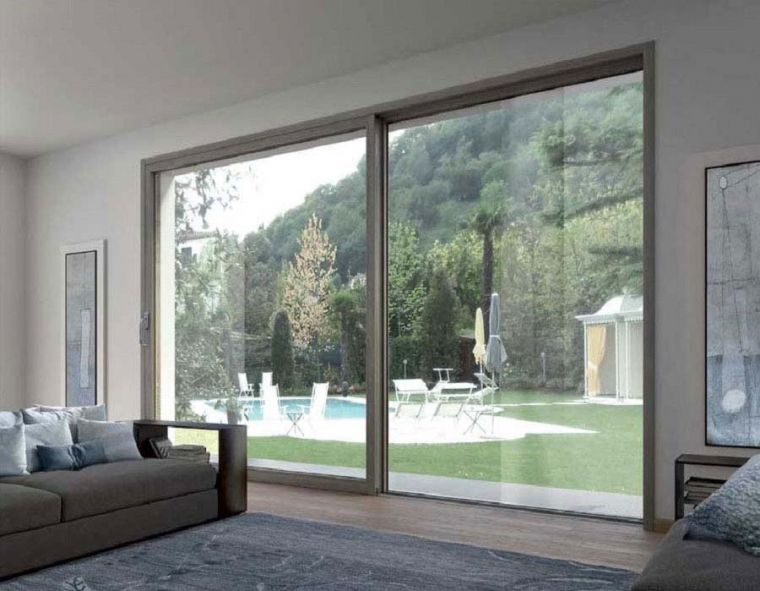 REHAU S717 System for Sliding Doors and Sliding Balcony Doors
With a very deep construction of 70 mm and two brush sides and with an inner film, it is suitable for work with high thermal insulation and functionality requirements.
Extremely comfortable pulling and even easier opening and closing due to the stainless steel rail in strong lower guides.
Simple technical features REHAU S717:
Depth: 70 mm / two side brush joints
Number of REHAU S717 cell chambers: 3 cameras
Thermal insulation system REHAU S717: Uf = 1.9 W / m²K
Soundproofing System REHAU S717: up to Class 3 sound protection
Fight against theft rc3
REHAU S717 Waterproof indoor surface and resistance to wind and rain: up to Class 4 (UNE EN 12207) / 9A (UNE EN 12208)
Design of the REHAU S717 system
With a depth of manufacture of 70 mm profiles to meet the highest requirements and modern design
The slim width shown in the profile gives the window a stylish and attractive design, making all your dreams a reality.
Application capabilities of the REHAU S717 system
New construction and restoration of windowswith high thermal insulation requirements
Manufacture of sliding windows and balconies in overlapping, sliding, overlapping, sliding with open ..
Advantages of the REHAU S717 system
Smooth surface, perfect texture and very easy to clean
Optimum static values ​​achieved thanks to the highly constructive depth of frame
Environmentally friendly material when recycled into REHAU S717 profiles
Mail : sales.pvc@styletech.gr
I am interested about that Product
Photos