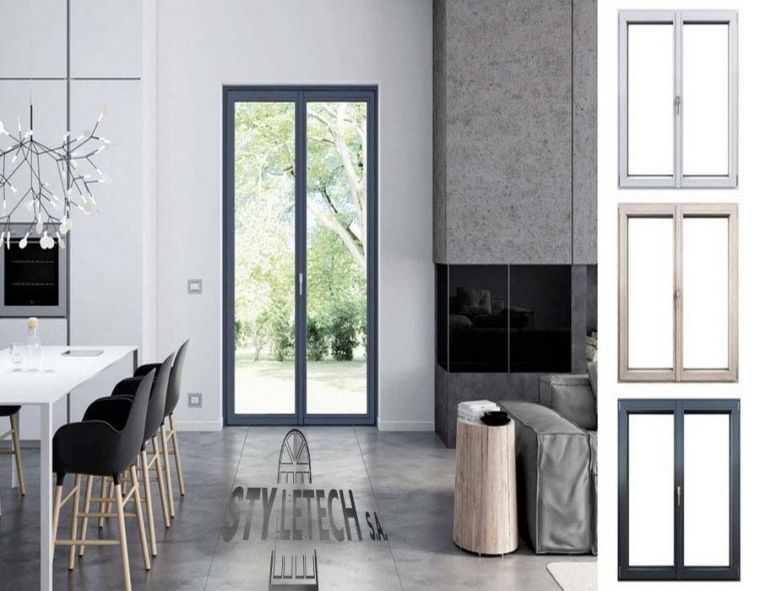 ---
REHAU SYNEGO synthetic pvc frames with depth of 80 mm
---
REHAU SYNEGO windows and doors, manufactured by STYLETECH, is an 80mm deep system designed to offer window manufacturers a versatile solution that can be used in a variety of areas, applications and especially renovations.
The new REHAU SYNEGO profile offers high-quality thermal and acoustic performance, and provides maximum flexibility thanks to the availability of two types of gaskets.
SYNEGO window profile 80 mm deep.
Thermal permeability SYNEGO.
Uf value ≤ 1.0 W / m2 K (AD: Uf up to 1.0 W / m²K - MD: Uf up to 0.94 W / m²K).
Profile depth 80 mm SYNEGO.
Safety against burglaries up to resistance class 3.
to the protection class 5
With the innovative HDF formula (High Definition Finishing) that ensures smoother surfaces, thus less prone to dirt and more durable.
Compatible with additional REHAU SYNEGO profiles and existing enhancements.
More heat insulation, less noise, with a very high level of burglary protection, in class RC 3 and with excellent operating values ​​in terms of resistance to water and wind loads.
Offering a perfect insulation of a building.
Aesthetics, practicality of use and energy efficiency - these are the characteristics that the "envelope" of a building cannot leave.
With REHAU SYNEGO systems from STYLETECH for windows and facades, our customers can always rely on a high quality brand name, and always with the care of our staff, they are lovingly and diligently manufactured with products that meet all your specific requirements. our customer.
Our offer as STYLETECH in this area is very large, and varies:
from window systems, facades, sliding doors, small entrance gates, winter gardens and terraces, to blind roller shades and windows, windows and interior windows.
In addition to providing innovative solutions, REHAU SYNEGO and STYLETECH support high quality customer service at every stage of the project, from design to fulfillment.
For more product features please register your interest by clicking the button below!
PRODUCTS CHARACTERISTICS:
ENERGY FRAMES REHAU SYNEGO
I am interested about that Product
Photos