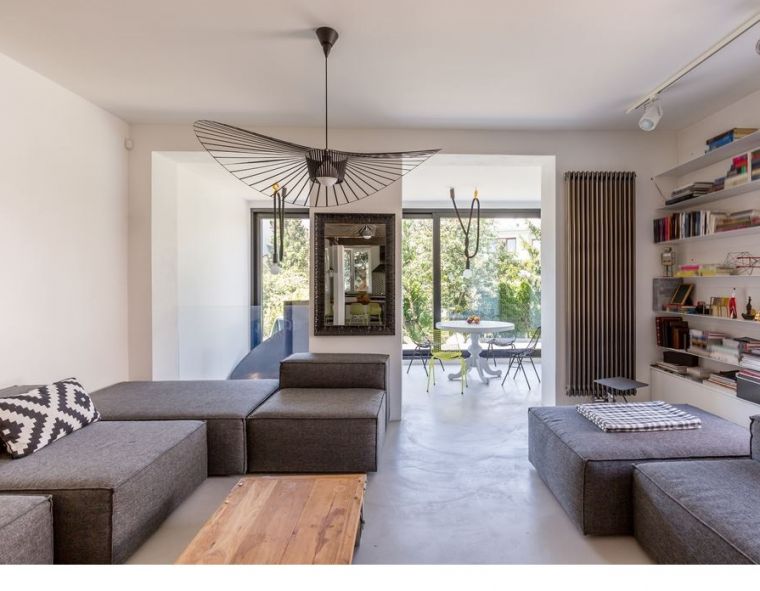 Home renovation PLUS HOME
OFFER - SILVER- COST
€ 21,800
Free technical study, decoration study
STYLETECH.sa has created for you a work package that includes everything
WHAT IS INCLUDED
- Demolitions - Construction
- New hydraulic installation
- New electrical installation
- New switches throughout the house
- New bathroom
- armoured door
- Interior doors
- New floor (in all areas, laminate or granite tile)
- New kitchen with bakelite doors
- New closets with opening leaves
- New aluminum frames throughout the house (REHAU, EUROPA, ETEM)
- Oil painting inside-outside
- New radiators throughout the panel house
Demolitions-Building
Demolition of masonry where required, collection of rubble in special bins outside the property, construction work, coatings.
New hydraulic installation
- New network of water supply-drainage pipes with the system of the water intake panel
- Multilayer insulated piping of the company UPONOR or VALSIR, valves, corner switches of the company - Installation of new sanitary ware, bathroom, sink, sink faucet, new radiators, new water supply on terraces
New electrical installation
- Installation of a new electrical panel of the company HAGER
- Creation of new lines for T.V., telephone, utp, in all areas
- Creation of new sockets in the kitchen
- Creating lines for a / c in 3 spaces
- Installation of new switches of the LEGRAND company
- Installation of a hood in the kitchen
- Installation of electrical appliances
- New switches throughout the house
Supply Installation of new switches of the company LEGRAND
New bathroom
- Basin with soft-close (controlled descent) cover
- Set of bathroom faucet-sink of a branded company
- 1st option - Acrylic bathtub 2nd option - Made of porcelain shower - cabin with safety glass (securite), 6 mm thick, with stainless steel Frame around.
- Supply - installation of wall-floor tiles of branded houses (possibility of placing a tile)
- Bathroom furniture made of lacquer or mdf, with the possibility of designing to the customer's needs, seated sink made of crystal or porcelain.
- Bath accessories (paper holder, hook, sponge case).
- Radiator (towel rail)
Armoured door
• Double shielding from electro-galvanized cold rolled sheet 1 mm thick inside and 1 mm outside, 2 mm in total
• Metal frame electrostatically painted in brown (ral 8017) or black (ral 9005) 1.5 mm thick
• Closed type case with reinforced built-in difender
• Controlled opening mechanism
• Pre-installation of alarm system • CISA Italian cylinder lock, silent gear
• Panoramic eye 180 degrees.
• Automatically adjustable windshield
• Frame rubber perimeter, insulating, impact resistant.
• 17 locking pins around the door
Interior doors
Supply and installation of new interior doors type CPL (central pressure laminate), with frame and plywood sills
New floor (in all areas, laminate or granite tiles)
Supply and installation of flooring throughout the property (2 options)
1- wooden floor type laminate, category AC4 CLASS 32, thickness 8 mm, with special sound insulation substrate thickness 3 mm
2- granite tile of different dimensions a sorting
New kitchen with hpl doors (high pressure laminate)
Kitchen with colored melamine boxes, hpl doors, 4 cm thick counter
Kitchen equipment
- brakes - delay mechanisms - Aluminum bottom under the sink
- rubbish bin
- showcase with sandblasting
- aluminum rubble
- waterproof bakelite bench 4 cm thick
- stainless steel sink with two troughs dimension 86 x50
- Stainless steel sliding hood.
- Stainless steel knobs with a purchase value of up to 4 euros per pc
- Feeder (does not include the purchase of a sliding mechanism or baskets)
- Sink faucet from an Italian or German company
- New closets with opening leaves
- Construction from floor to ceiling wardrobe consisting of colored boxes 18mm, and back 8 mm
- Doors - opening
- hpl doors in wood shade of the customer's choice
The wardrobe will be delivered complete with pipes for the hangers, 4 drawers, hinges and knobs) -elevator mechanism for the upper part
New windows throughout the house (REHAU, ETEM)
New frames with thermal break and energy crystals of 4 seasons planitherm, of the companies REHAU, ETEM, with pleated screens
Oil painting inside - outside
- Oil painting works on the interior surface of the property, sanding-plastering-priming-painting 3 coats with ecological plastic paints of the company VIVECHROM.
- Freshening of outdoor areas (verandas), railings
New radiators throughout the panel house
Supply - Installation of new panel type radiators, made of steel, painted with electrostatic oven paint in white, tested at a pressure of 7 bar, in dimensions and capacity that will correspond to the corresponding approved heating study of the house and will be accompanied by corresponding quality and appearance single tube switches.
What we offer
- Work guarantee (4 year warranty)
- Supervision by engineers
- With specialized workshops
- Wide range of choice of materials.
I am interested about that Product