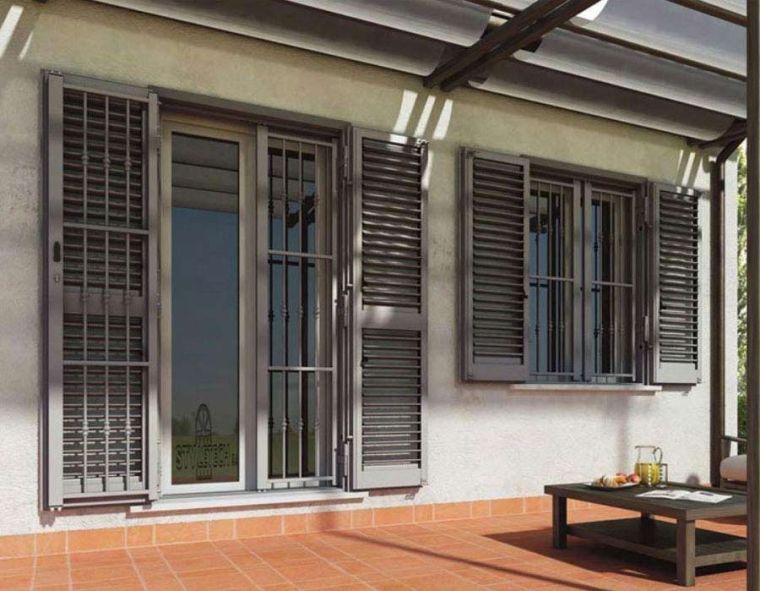 Aluminum shutters heavy-duty type inviolable, from STYLETECH.
In the age in which we live, we increasingly need to protect our fortunes that we have acquired.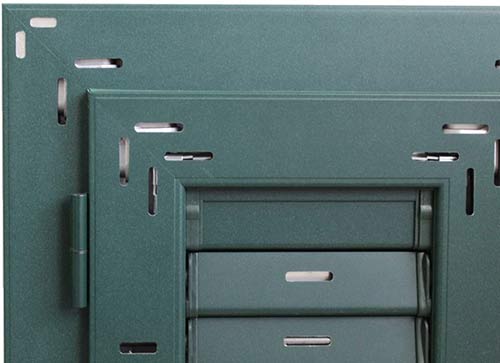 For this reason, we have created, after frequent studies, a system of open shutters (not as blind shutters, with aluminum or iron coated steel sheet), such as regular ventilated shutters, in various designs, with much more security with heavy duty materials, and 24 to 48 locking points.
To be sure about this product that meets our expectations.
Because as we have said, "we must first like ourselves and then our customers", we have proceeded and implemented the certification of the product with incredible control results such as 9 beaufort resistance, impact resistance up to 5 times the weight, and with ease of opening before and after the test, up to 20N and incredible grade 6 !!
In our constant effort to optimize the products we have and construct with our innovative ideas, we will produce safer products to further safeguard your property and your life, with the primary goal of your confidence at the level we are contributing!
With our slogan, our quality, service, and the right price, we inform you that the above product is not cost-effective compared to the existing products, despite the properties it has as a safety flap!
Try to visit us closely, and it will be our pleasure to serve you and find solutions together!
Offering a perfect shielding of a building.
Aesthetics, practicality of use and energy efficiency - these are the characteristics of which the "envelope" of a building can not give up.
With STYLETECH systems for windows and façades, our customers can always rely on a quality brand name and always with the care of our staff by making love and taste, are able to have products that meet all your specific requirements of each of our clients.
Our offer as STYLETECH in this field is very large and varied:
from window systems, facades, sliding doors, small entrance gates, winter gardens and terraces, in blind boxes of blinds and shades, windows and interior ledges.
In addition to providing innovative solutions, STYLETECH supports customers with high-level support services at every stage of the project from design to fulfillment.
For more product features please report interest.
mail: shuters.rola@styletech.gr
PRODUCTS CHARACTERISTICS:
shuters styletech
I am interested about that Product
Photos