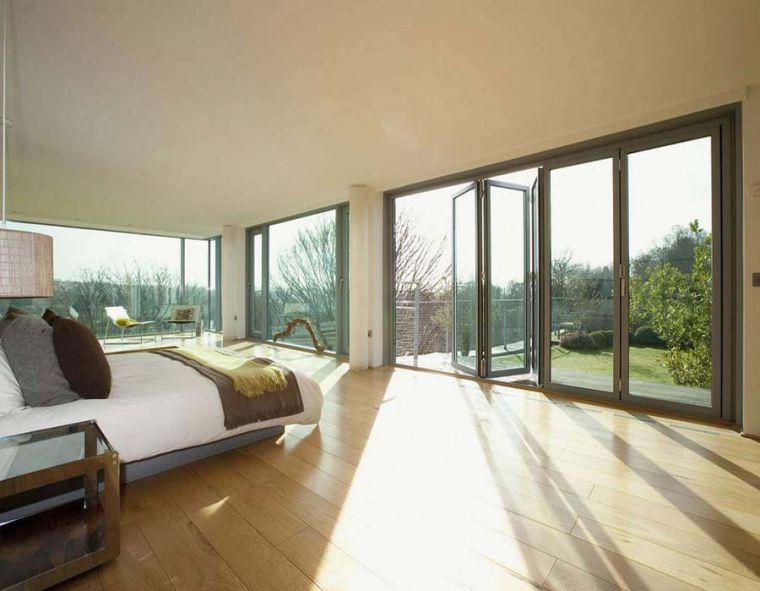 Special constructions of
aluminum and synthetic pvc
Retractable and VW type for windows and doors in residential and patio areas
Retractable and VW type for windows and doors in residential and patio areas.
Contacts between home and abroad in architecture are one of the main goals of each project, especially in modern modern homes and in the latest generation of projects made by STYLETECH.
Sliding and VW PASK-type systems in every door and door frame series of windows and doors are essential, due to their advanced features and design, with the most sophisticated frames in these particular window models.
The shape, dimensions, glass and frame characteristics, the opening and closing mechanism are all factors that help optimize the flow of light from the outside to the interior.
The large glass surfaces on the facades make the house beautiful and bright. And, since they are sealed windows, they also make it well insulated. In winter as well as in summer the results are really perfect.
Moreover, due to their special insulation characteristics, the towed hoists of every branded series manufactured by STYLETECH such as ETEM EUROPA REHAU ALOUMINCO are considered perfectly suitable for passive houses.
In addition to the passage of natural light, this type of frame allows the outside environment to penetrate the house and combine with the style of furniture in all seasons, making it a real element of interior design.
They contribute to Optimizing space.
The first advantage of sliding windows and vwpask type windows is to gain space.
Sliding sliding is generally considered more hermetic, therefore with a higher insulation coefficient and is able to offer greater protection than atmospheric agents.
Opening and closing, in fact, takes place through a path that starts from the floor where the door slides so that it does not protrude through.
Slipping can be of lifting or translation type. In the first case, the system has only one sheet sliding on the guide.
In the second, there are two doors, a fixed one and a mobile that runs parallel to the fixed one. However, if it is equipped with specific seals, even the sliding hoist guarantees optimum sealing.
Both can cover very large surfaces, even over 2 meters, and are therefore also suitable for the construction of covered verandas, greenhouses, winter gardens. differ mainly in design: the sliding posts are cleaner and fewer.
Profiles and polished surface: technical features
The frame is fundamental for the coefficient of thermal insulation and hence for the good comfort of the house.
Glasses are a multiple chamber (double or triple plate, generally between 30 and 46 mm). They are separated by a so-called treadmill or separator.
To achieve maximum performance, one of the two must be in low emission glass to avoid thermal bridges and therefore the occurrence of condensation and mold.
The structure of high-sealing lift systems with good insulating properties is generally made of PVC and aluminum or wood and aluminum (wood inside and aluminum for the exposed section).
Some manufacturers also choose wood with a core made of material with very low thermal conductivity (foam or cleaning). That is why aluminum is associated with other insulating materials. Just to make a comparison, if the traditional lighting Ug value (coefficient of thermal element glass transmission) is about 2 W / m²K, in those designed for passive house this value up to 0.4 W / m²K.
The thermal rate calculated for the entire frame (frame plus glass) is determined by the initial UW and the passive house is about 0.8 W / m²K. For each row of frames, the coefficient is calculated according to ETEM EUROPA REHAU ALOUMINCO.
always installed by STYLETECH workshops.
One of the main mistakes you must avoid during installation is to fasten the wall panel with simple cement.
To avoid thermal bridges, however, it is not enough to have a good frame, it is necessary to install it well. This generally leads to the opening of currents with currents and very poor sealing (thermal bridge).
PRODUCTS CHARACTERISTICS:
vw styletech
I am interested about that Product
Photos