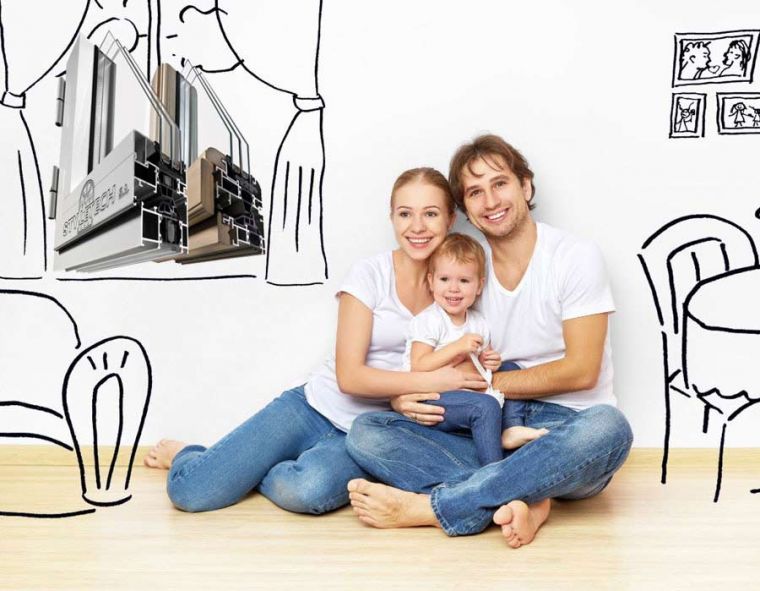 Soundproofing glass with high noise reduction and energy saving
In terms of acoustic insulation, the windows and other openings of the building are the weakest part of the exterior lining of a building.
Today, the sound insulation needs have become more than imperative, particularly in the noise-drenched areas of city centers.
This factor shows how much energy (Watt) will escape per m2 through our material, when there is a certain temperature difference between its two surfaces, or another interpretation, how much energy we need to spend to maintain the desired room temperature us.
The lower the thermal transmittance of a material, the less energy it loses.
So, there are now established Sound Protection Regulations that define noise protection above 45 dB.
Glasses of various types from STYLETECH.
Our window frames, doors and windows are equipped with high-quality glass, manufactured by the glassmaking company, and you choose between saintgobain, planistar, guardian, or each of them being the leader in the glass manufacturing market by the factors and the way they manufacture them.
The multi-layer glass we use as a company can be divided into different glass categories:
Double glazing:
Top plus Glass - insulating glass with a factor of 1.0, ensures great penetration of light (no result of "dirty curtains").
Silverstar energy Neutral - double, triple, and quadruple glazing, thanks to which homes enjoy more fresh air in the hot days. A special selective coating significantly reduces house heating, reducing air conditioning costs.
Bioclean - jams that reduce the window washing frequency if the dirt does not adhere strongly. Allows rapid evaporation on the outside glass of the building. There are no traces of rain drops on the surface of the glass.
Colored glasses - for personal solutions, you can choose colored glasses in light blue, brown, green or gray.
Special glasses for colored aluminum windows or synthetic pvc for all companies REHAU KOMMERLING ALOUPLAST ETEM EUROPA ALOUMINCO ALOUMIL KBE EXALCO.
Decorative glass panels have the task of limiting transparency without reducing the flow of light (for example the bathroom). They can be placed on the entrance doors and as a decorative element.
Safety mats in unbreakable glass - depending on the structure, they provide different security classes from breaking or breaking and with specific choices from STYLETECH.
They also reduce the risk of glass injury: in case of glass breakage, the pieces are connected with PVB tape.
Anti-corrosive laminated glass - guarantees protection against road, rail, atmospheric, industrial, etc. Securing silence in homes affects personal wellbeing both at home and at work.
Reflective laminated glass - mainly applied to entrance doors and give the effect of a Venetian mirror.
Top-glas-triple and quadruple incredible coefficient 0.7, in relation to triple glazing with double glazing - are increasingly used among the various glass groups. Due to their high thermal capacity (with krypton to obtain an excellent coefficient of 0.4 m2 * K / W) they affect the reduction of heating costs.
They are available in different sizes: 8, 18, 26, 45mm and in different colors: white, yellow, wooden effect on both sides or wood effect on one side and white on the other.
Mattress made of glass with thermal bars - the application of bars can give the glass a unique character and allow the partition to be retained in the windows of the old buildings.
Rolled-up glasses also have other advantages: they do not require maintenance and cleaning, they can be manufactured in different shapes (arches, wheels, connections at different angles).
In determining the thermal characteristics of a window island, glass plays a very important role.
Types of glass for windows
Window and door window types may be different.
Unified single glasses, as well as unexpected, have almost disappeared from production and are always replaced by the glass unbreakable surface.
Types of glass for windows: double glazing
The glass chamber generally consists of two or three glass sheets spaced apart to form cavities which are then filled with air or other types of gas.
Mail : glass@styletech.gr
PRODUCTS CHARACTERISTICS:
glass styletech
I am interested about that Product
Photos