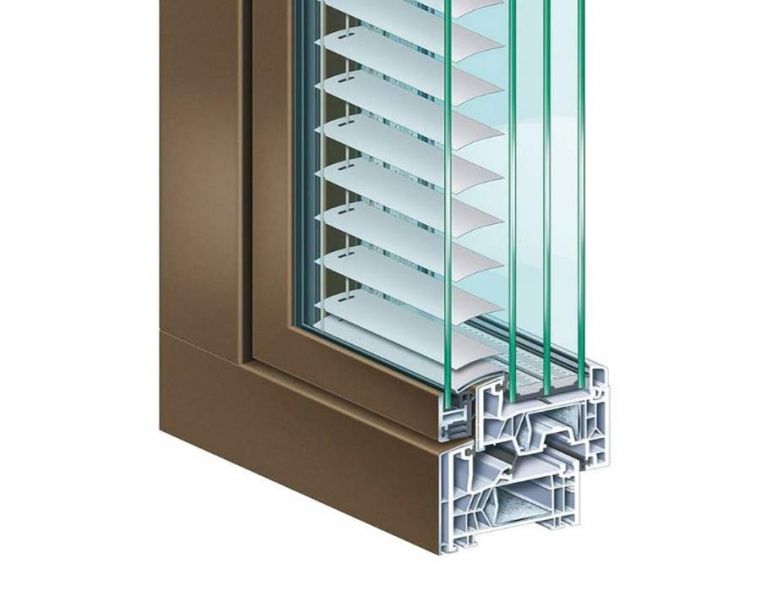 KÖMMERLING frame with 76MD AddOn shade
When making windows, aluminum is convinced by its unmistakable elegance, better resistance to atmospheric agents, high stability, easy maintenance and multiplicity of possible colors thanks to refreshing techniques such as RAL paint or powder coating.
On the other hand, PVC offers excellent thermal and acoustic insulation and maximum operational safety.
With Kömmerling 76 you can have both aluminum and PVC.
These are all the advantages of a single innovative system.
This will give you maximum freedom of choice and at the same time keep your windows in line with increasing energy efficiency requirements.
Add On The combined aluminum window is convincing not only with its modern design but also thanks to an optional lighting adjustment system.
The extra glass also improves thermal and acoustic insulation.
As evidence
For Kömmerling centrally sealed window system 76.
Optional window and sunroof between windows for protection against adverse weather conditions.
Extra glass for better acoustic and thermal insulation.
Optimal economic performance: ecological, durable and robust.
Simple upgrade, therefore ideal for re-pricing.
PRODUCTS CHARACTERISTICS:
frames Styletech
I am interested about that Product