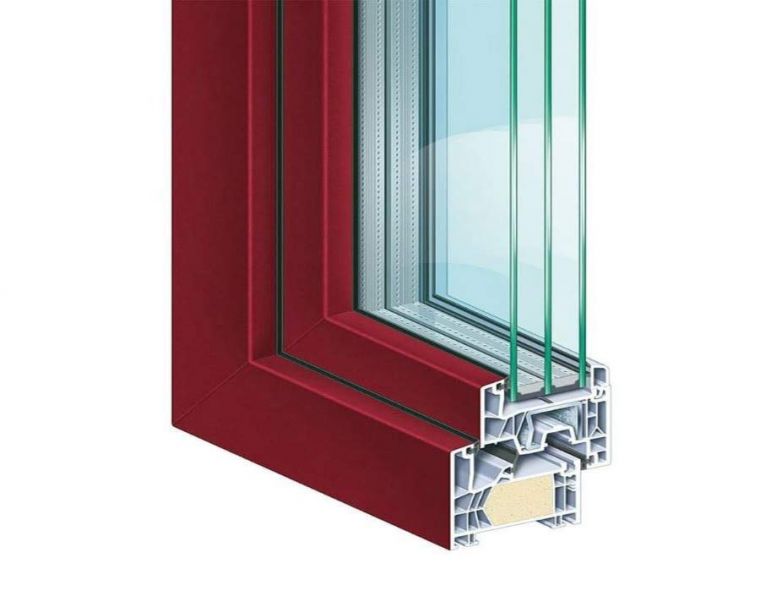 KÖMMERLING frames for 76 passive house
How to effectively protect the environment and save money without sacrificing comfort and design? Passive home is also possible thanks to Kömmerling 76.
With innovative AluClip Pro and proEnergyTec technologies, the innovative window system offers two variants that meet the energy requirements for passive homes.
The concept of a passive house only works with sophisticated thermal insulation, which limits the annual heat requirement to 15 kWh per square meter.
This way a building can be heated exclusively by passive sources of energy and does not require a separate heating system.
The system used for windows is a fundamental element in this context.
The slim profile of the Kömmerling 76 system with the AluClip Pro not only makes it possible to achieve a modern design with large glass surfaces, but also significantly increase the solar energy gain.
As evidence
Adaptation to passive home requirements in accordance with WA 15/2 ift.
Elegant aluminum with a wide range of colors.
High stability thanks to aluminum profiles.
Very high thermal insulation values ​​thanks to pro EnergyTec technology.
Fully recyclable.
ird Generation Frames 76 ClimaTec 76
Especially in indoor environments that are always better isolated, it is necessary to renew the air properly and regularly. If, on the other hand, replacement is insufficient, the internal relative humidity rises rapidly, creating a humid environment conducive to mold formation.
Therefore, it is very important to find the right balance between adequate ventilation and minimal heat loss.
This ensures both sustainable energy consumption and, on the other hand, the protection of buildings, preventing damage to the structure.
With ClimaTec 76, Kömmerling offers a ventilation system that fully regulates air exchange without the need for manual ventilation.
The ClimaTec 76 ventilation system, which is inserted almost invisibly into the chassis groove, is extremely effective: it guarantees a controlled air exchange without having to manually ventilate the environment and requires no power source.
ClimaTec 76 regulates the humidity level in the environment.
This significantly reduces the risk of mold growth.
The ClimaTec 76 has an automatic air pressure adjustment system and of course meets the requirements of both Energy Saving (EnEV) and DIN and EU standards on waterproofing, acoustic insulation and air permeability.
PRODUCTS CHARACTERISTICS:
I am interested about that Product