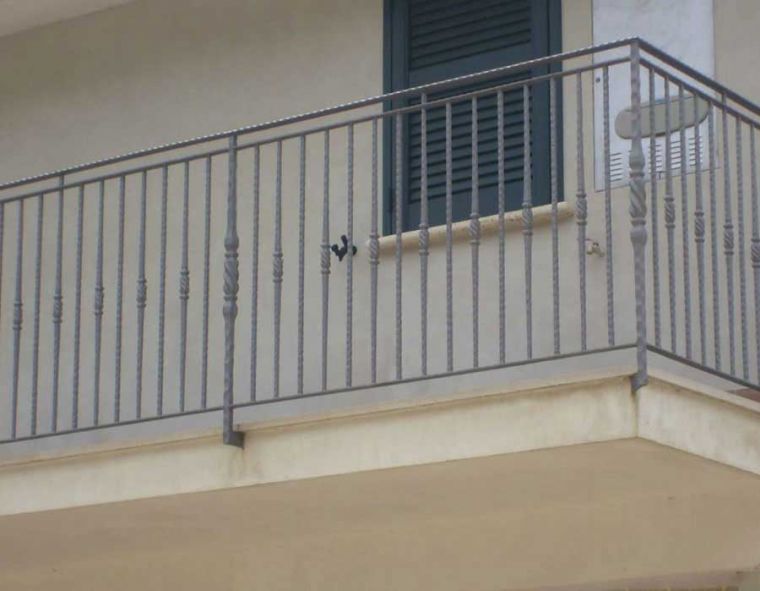 Factory of Steel Structures and Wrought Iron Works

Balcony railings
The range of standard Styletech brand terrace fences has the same quality features and great attention to detail with handmade crafts.
The only differences are in the workflow, which is highly optimized for economies of scale, and in the use of ready-made standards and processing guides.
This process allows the supply of an excellent product, in every respect equal to the design and application in production, but clearly now at reduced prices.
Each balcony and veranda protection fence, made of simple and wrought iron, matches the corresponding photos and technical features we have, or we design exclusively for you, or we faithfully apply your own proposal, so that we are ready to request a detailed and personalized offer. for your railings and more.
All railing models can be made by our craftsmen with absolute finesse and taste.
The production of standard fences from simple and wrought iron covers a very wide range of types and styles: from railings and fences to, modern, with innovative design, but also simple and cheap, ornate and valuable.
Each of our models can be manufactured in different sizes, with different finishes, fully adapted to the environment and 100% satisfying every need expressed by customers, and in different materials: galvanized railings and galvanized and hot-painted railings.
Browse the full range of standard fencing models from plain and wrought iron.
If you can't design your railings up close, you can do the following:
By clicking and sending us an image, or a link or a page with photos and technical specifications through which you can select the desired product features, we will accurately capture the design and construction of the railing for you.
Consult your list of railings and choose the ones that best suit your needs.
All our products are CE certified. Our partners are certified with various up-to-date certificates.
Mail: iron.works@styletech.gr
PRODUCTS CHARACTERISTICS:
Steel Structures and Wrought Iron Works.
I am interested about that Product
Photos