We have improved significant levels of hygiene:
Dear customer,
We know that the current situation regarding coronavirus may already have affected the planning of your home renovation work.
For this reason, after consulting with doctors and scientists, we have unilaterally taken initiatives to make you feel even more secure and to organize if you want more work to be done in your home.
Now, artisans belonging to our factory are required to follow a specific detailed inspection protocol, adhering strictly to the following measures and in accordance with the official instructions issued by the Ministry of Health and the relevant state bodies:
• Do not come to work if they feel any symptoms of sickness or fatigue. In this case, we will notify you and proceed immediately with the change of craftsman.
• All of our workers adhere to the necessary personal hygiene rules (careful and thorough hand washing, covering the mouth and nose with a tissue and elbow in case of coughing or sneezing).
• Always use antiseptic in any change, either in liquid form, gel, or in a wipe before entering or entering the customer's premises.
• Do not have close contact under the two meters and avoid handshakes and close conversations with the client.
Of course, in addition to our customers, because we care about the health of our employees, we would like you to take care of the above in your service to our craftsman.
The priority for us has been and remains the health and safety of our customers and the people around us.
The most effective measure to limit the epidemic is to limit home-based viral symptoms to people who are not in a vulnerable group.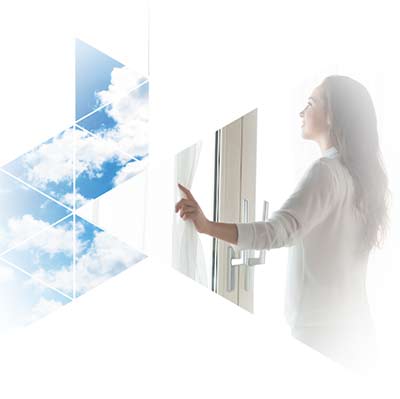 #MenoumeSpiti